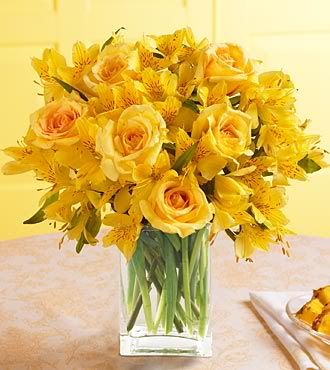 Hey Neighbors! I am a bit slow posting this -- where does the time go?


Have you joined our Neighborhood Knock & Drop yet? As part of Fun Friday on May 1 we are spreading flowers all over the Neighborhood and you can join us too! It's a great budget-friendly (FREE) way to tell your LivingAfterWLS Neighbors you care! Here's how it works:


Happy Fun Friday Neighbors!!! I'm taking a happy little May Day leap and posting today's Fun Friday Question -- Hope you don't mind, SongBirdDiane. As you all know, Fun Friday is our favorite Neighborhood Quiz Game where we get to know our Neighbors better and there is a chance to win FABULOUS prizes! Today's question is from me and the always generous KeepHerKitty has offered up some prizes. So let's get started:



Today's Game:

In many cultures baskets of flowers are often left in "Knock & Drop" style on friends and Neighbor's steps to herald the arrival of Spring. So here is your chance to Knock & Drop a May Day Basket to one of your favorite people here in The Neighborhood. Here's how to do it:


1. Pick a Neighbor and post their Name in your reply to this thread.


2. Pay tribute to that Neighbor by sharing something you treasure about them.


3. Describe the May Day Basket that you have left for them.


4. Drop them a note on their Profile that you have Knocked & Dropped a May Day Basket to them. (In the top navigation bar click Members, search for the name of your gifted Neighbor, when the search results return click the purple bar that has the member's name and then click "View Members Profile". When the profile opens there is a comment section on the right -- just leave a little note. It's as easy as that.)


You can give as many May Day Baskets as you like, but each needs to be in its own post.