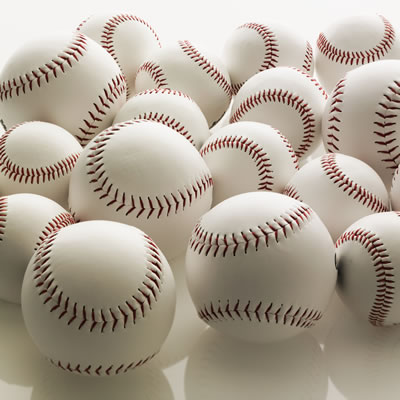 Today is the Major League Baseball All-Star game at Citifield (Home of the New York Mets) in New York City. In the June 2013 issue of the 5 Day Pouch Test Bulletin (View Here) I shared some of my favorite baseball metaphors as they apply (in my mind at least) to our weight loss surgery experience. Today seems like the appropriate time to share them here, in the LivingAfterWLS Blog. I hope you enjoy.
Be sure to link to the full bulletin for more baseball and weight loss surgery content - I think you'll enjoy and be inspired. And take a look at the recipe Lemony Chicken Soup - Delicious. If you work too cold air conditioning there is nothing better than a cup of soup - even when it's scorching hot out-of-doors.
OKAY - Here are the metaphors - Play Ball!
Don't Blame the Equipment: Just Make the Play
by Kaye Bailey
Now, just for fun I've shared some of my favorite baseball quotes and my little interpretation of how they fit our LivingAfterWLS life - I hope you enjoy!
"I don't care how long you've been around, you'll never see it all." Bob Lemon
No matter how familiar we get with life after weight loss surgery, our bodies will never stop surprising us in what they can accomplish and what they won't put-up with. (Kaye)
"I only had one superstition. I made sure to touch all the bases when I hit a home run." Babe Ruth
I only have one superstition in weight management: I make sure to touch all Four Rules every day. (Kaye)
"I was never nervous when I had the ball, but when I let go I was scared to death." Lefty Gomez
When we take control of our WLS equipment we have nothing to fear. When we surrender control of the equipment to other forces we must be absolutely scared to death. Don't let go of the ball. (Kaye)
"If my uniform doesn't get dirty, I haven't done anything in the baseball game." Rickey Henderson
Life after WLS can be messy: Let's go for it! (Kaye)
"The best possible thing in baseball is winning the World Series. The second best thing is losing the World Series." Tommy Lasorda
It is possible, always possible, to put a positive spin on the outcome we accomplish. While some might say not winning the World Series is losing, others might say they took second place, and that's not too bad. Put a positive spin on things and everything changes. (Kaye)
"It ain't over 'till it's over." Yogi Berra
Weight Loss Surgery should not be measured from start (surgery) to finish (goal weight). It ain't over until the game (of life) is over. (Kaye)
Check out the 5 Day Pouch Test Bulletin:
June 2013